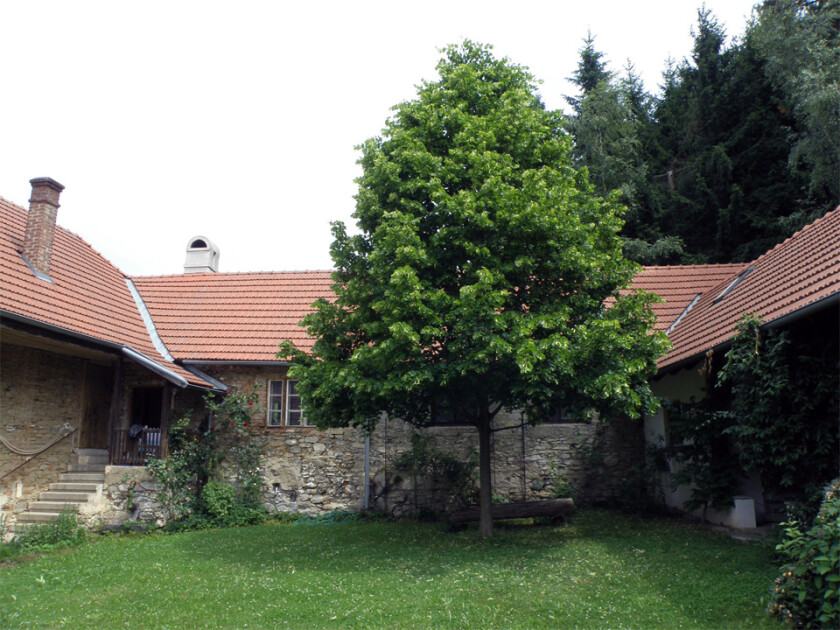 Wurschenaigen
The clients bought the old farmyard in the early eighties and have since converted the barns with a lot of D.I.Y to fit their needs. Now they want to insulate the living quarters stonewalls, and make better use of the space.
The existing entrance staircase is mirrored on the inside of the wall and further walkways now lead to new rooms in the attic. The bathrooms have been aligned to the bedrooms and the kitchen is now more strongly connected to the large living room that is in part set into a slope, which reaches up to the eaves. This has been fitted with an internal insulated timber shell and opens out onto the courtyard, the existing loggia and to the adjoining woods. The existing roofs remains untouched except for three new dormer windows.
The house will be heated with a combined ground source / solar thermal heating and insulated in part with calcium silicate boards.
Location Gemeinde Lichtenau, Bezirk Krems
Planning Finn Erschen Architekt
Staff Roman Egger
Status Working Drawings
Area 180 m2