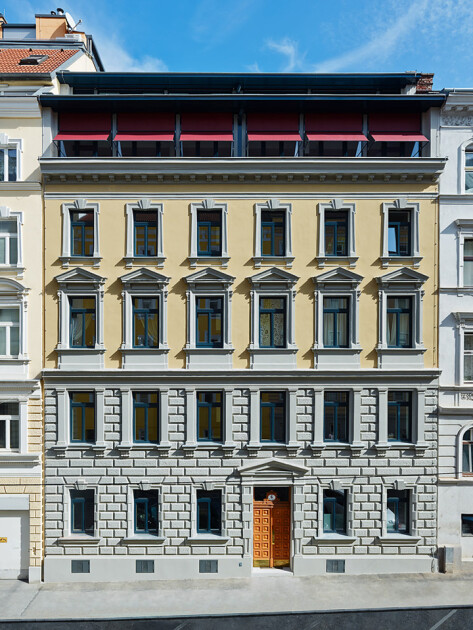 Diehlgasse
An empty 19th century house with 9 flats has been refurbished and fitted with a lift and a new loft space has been sympathetically added and maintains the integrity of the whole structure by maintaining the balance and it´s original appeal.
The existing flats have been reorganized and modernized. The first level of the new loft space is an open living area with the second floor used for accommodating the bedrooms.
A pitched roof has been retained, but now is split into two sections on the street facing side of the house. The two levels of the loft overlook the courtyard and it´s beautiful trees and half of the existing flats now incorporate new balconies.
In June 2014 upon completion the building was granted an award called 'Schorsch'. This award is issued annually by the Municipality of Vienna for outstanding projects in architecture and urban design.
Location Diehlgasse 6, Wien Margareten
Client Fa. Schroth V&V
Planning Finn Erschen Architekt
Staff Sonja Sauer, Erika Senkowsky
Constr. Period June 2012 - August 2013
Status Compleded
Area 610 m2