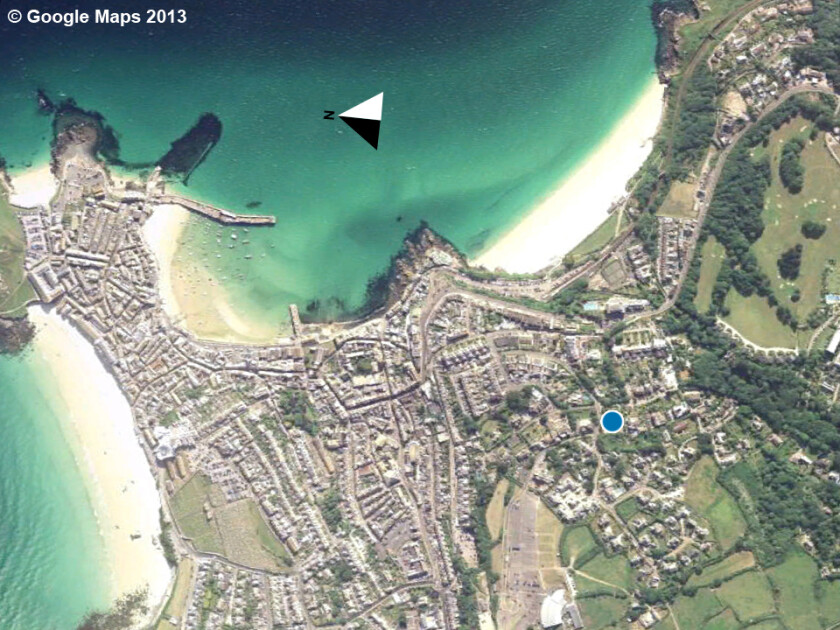 Belyars Croft
Twelve flats located on a hilltop site in St Ives with excellent views over St Ives Bay. Shape and structure of the building relate to the terraced houses that are very common in St Ives. As in adjacent Cordyline Croft elements like bay windows and gables are employed. The bay window opens up towards the main view and balcony while a side wall to the south provides protection from overlooking.
Rendered cavity walls, cast stone, slate roof, wood-aluminium windows.
The project received a 'Highly Commended' award for Architecture Multiple Residence category for South West by the International Property Awards UK 2014-2015.
Location Belyars Lane, St. Ives
Client Bengold Properties Ltd.
Planning Finn Erschen Architekt
Staff Tamás Jakubovics, Peter Stackhouse,
Caroline Lüke, Silvia Mariani, Roman Egger
Constr. Period November 2012 - April 2014
Status Completed
Area 780 m2
Building Cost 1.32 Mio. £